WHO THE HECK IS CANIS FIDELIS?/BIO
Who is this Witch? And what does "Canis Fidelis" mean? The heck with your filthy pig latin!
A Small Profile of Me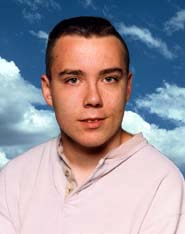 This is me. Surprised? You were probably expecting 15 Pentacles, long black hair, black clothes, or at least a menacing look, right? Well, nope. I do wear a Pentacle, but I keep it under my shirt.
Name: Jeff
Nick: Canis Fidelis, a Latin Craft name meaning "The Faithful Dog."
Age: 17
Sex: Male.
Location: Nevada, USA.
Pets: 2 dogs - one 12-year-old female English Springer Spaniel named Suzy, and a 3-year-old male English Bulldog named Bogie. If I had to call one of them my familiar (pet with a close, magickal spiritual connection), it would be Bogie.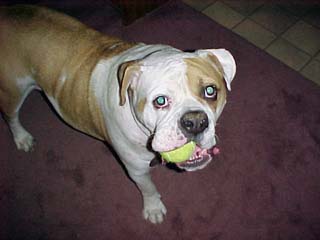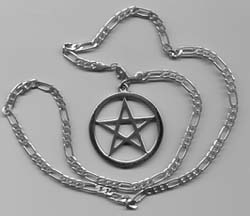 The Pentacle I usually wear. The chain is real silver, and I got it in Tijuana, Mexico. I honestly can't say the same for the actual Pentacle, though... ;-)